Join the Commercio Consortium to become a Validator Node for the Commercio.network Blockchain
The Documents Blockchain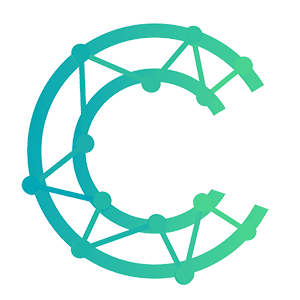 The Consortium is a non-profit-organization
The Consortium's purpose and object is to improve the efficiency, savings and security of member companies in the exchanging   of documents with other companies  , through the promotion, training, implementation and coordination, through a common organization,  based on the Commercio.network Blockchain.
The Consortium's goal is to facilitate the launch of the Commercio.blockchain
The Consortium main  activities are:
a) to license  the network software of Blockchain Commercio.network in the current release version and in any future upgrade versions, to grant it free of charge to the Consortium members who will use it to carry out the activity of validating Nodes of the Commercio.network Blockchain.
b) to purchase at favorable conditions, in its own name and on behalf of the Consortium members, the tokens that the Consortium members will  use to carry out the activity of validators Nodes in the Blockchain Commercio.network until the launch.
c) to identify/select companies specialized in the validation of blockchain platforms to carry out, for the benefit of the Consortium members, consulting activities or outsourcing of the validation activity and to negotiate with them favorable conditions on behalf of the Consortium members;
d) to purchase, in their own name, the license to use logos, symbols, brands or trademarks of the Blockchain Commercio.network, to the extent that this is necessary or useful for the achievement and best implementation of the Consortium's purpose, to grant it to the Consortium members free of charge, if possible, and, otherwise, at favorable conditions;
e) to control, coordinate and implement, through a common organization, the KYC and AML certification of the Consortium members as validators of the Commercio.network Blockchain.
HOW TO BECOME
 

A VALIDATOR NODE AND EARN A % OF ALL WORLDWIDE TRANSACTIONS

Commercio.network is The documents Blockchain  that allows 250 million companies worldwide to encrypt, exchange and sign documents to ensure:
paternity the document was created by a declared sender
validity the sender can not deny having digitally signed the document
integrity of the document has not been altered during transport
APPLY TO BECOME A
 

CANDIDATE

 

All Nodes MUST be a Member of the Commercio Consortium by filling a membership request and providing all relevant company informations.
PURCHASE THE 50.000 STAKE TOKENS
All Validators nodes  MUST purchase through the  Commercio Consortium the Commercio stake tokens with a  EXCLUSIVE BONUS.
RUN THE VALIDATOR NODE
All validator Nodes MUST run a server connected to the internet with the latest version of our Software and stake the 50K tokens in a HSM device.